Last month, November 2021, IdentiSoft officially received the ISO 9001 certificate.
IdentiSoft has a quality management system certified in accordance with the NP EN ISO 9001:2015 standard by APCER.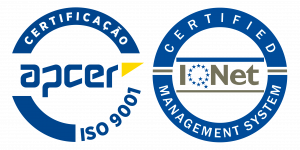 The market increasingly demands better quality products and services, which leads to greater competition with these constant demands. Any organization that intends to be competitive has an increasing need to find management methods that allow it to respond adequately to the new challenges imposed by the strong competition it faces.
NP EN ISO 9001:2015 allows us to organize and optimize all processes, allowing the company to improve performance, ensuring customer satisfaction and good management practices.
This implementation has had a very positive impact, contributing not only to the improvement of the organization's internal quality, in its various aspects, but also to the focus on its customers. It also improves the quality of services provided, proving to be relevant for the way human resources are organized around work and for the rationalization of resources.